Description
This is the Q ARABICA GRADER COMBO EXAM COURSE – 6 days and 1 day for calibration (upon of passing all the exams to get certified as Q ARABICA GRADER)
About CQI: The Coffee Quality Institute (CQI) is a non-profit organization working internationally to improve the quality of coffee and the lives of people who produce it.
The Q Coffee System: The Q Coffee System identifies quality coffees and brings them to market through a credible and verifiable system. A common standard for both Q Arabica, (Specialty Grade) and Q Robusta (Fine Robusta Grade) coffee has resulted in a universally shared language and standard top scoring lots. The Q engages the industry at the producer level to identify lots for specialty, at the export/import level by certifying individuals to grade coffees, and at the buyer level to offer a consumer-facing product with the Q mark.
The Q System: A good bean is the first step toward achieving a perfect cup of coffee. Reinforcing the standards of specialty coffee links everyone in the supply chain with an integrity that shows pride in the product. According to SCA standards for Arabica, a coffee that is free of primary defects or unclean odors and scores 80 or above on the SCAA cupping form is considered Specialty Grade. While many variables in roasting and brewing affect the taste of coffee, Q Coffees™ confirm that the beans being used are Specialty and among the highest quality in the world. This is the only mark that certified coffees on a quality scale for Arabica.
For Coffee Professional:
The Q Grader License exams are recommended for any coffee professional who routinely evaluates the quality of coffee. Coffee producers, coffee importers and exporters, green buyers, roasters, quality control personnel and baristas can benefit from what they learn about coffee and themselves from the Q Grader License series of exams. The course for becoming a Q Arabica Grader prepares participants for the tests they must pass to become a certified Q Grader. The tests relate to an individual's ability to accurately and consistently cup and grade coffee according to SCA cupping and grading standards and protocols, including a thorough understanding of the SCA cupping form.
Course Instructor
Manuel Diaz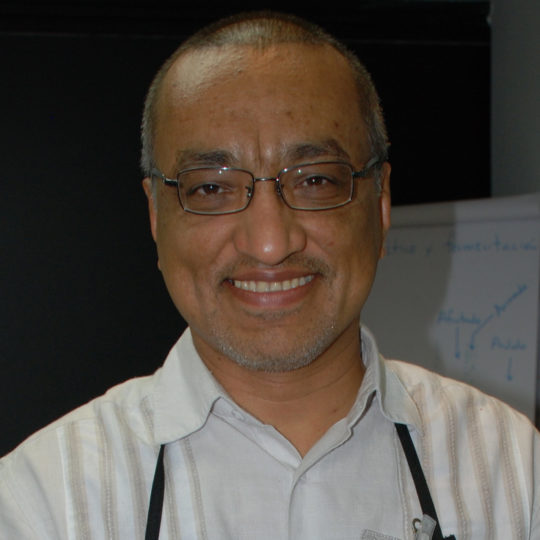 CQI Q Course Cancellation Policy:
After you have registered for a course, we consider your registration to be a firm commitment for you to attend the course. Last-minute participant substitutions are difficult to arrange, although we understand that emergency situations may arise and affect your ability to attend. We have established the following policy in case of a course cancellation.
Cancellations made within 30 days prior to the start of the course are non-refundable. In a situation that a cancelled spot can be filled by another participant, cancellations made more than 31 days prior to the start of the course will be refunded at 100% of the course fee.
Red Sirocco reserves the right to cancel or reschedule courses as necessary. In such case, Course fess may be refunded in full or transferred to a future course. In no event shall Red Sirocco will be liable for any cancellation or penalties, assessed by any airline or hotel, as a result of course date changes or cancellations.
Kindly reach us for more information
Contact Details
Email ID:
Queries
Details
Course Date:
May 29th 2023 - June 03rd 2023
Course duration:
6 days
Course Day:
Daily, 8:30 AM to 5:30 PM
Course Venue:
Indian Institute of Plantation Management-Bengaluru IIPM in Bengaluru
Instructor:
Dr. Manuel Diaz
Certification:
Students who successfully pass the exams will receive their Q Grader certificate
Previous Knowledge:
Basic Coffee Sensory and Cupping Skills are highly recommended
Register for Full Course
https://database.coffeeinstitute.org/course/5445
Calibration:
June 04th 2023